"You cannot get through a single day without having an impact on the world around you. What you do makes a difference, and you have to decide what kind of difference you want to make." Dame Goodall- primatologist, ethologist, anthropologist, and UN Messenger of Peace
CITIZEN SCIENCE PROJECT UNDERWAY FOR UCLN
KYNETON SECONDARY COLLEGE STUDENTS WIN RESOURCE SMART SCHOOLS AWARD
EAGLES MONITORED BY PIPERS CREEK LANDCARE
UCLN BIOLINK PROJECT UPDATE
THE WILDFLOWER WHISPERER AT NEWHAM HALL.
NEW VICTORIAN BIODIVERSITY ATLAS APP
JUVENILE BARKING OWL STEALS THE SHOW
CONTRIBUTE TO THE HEPBURN SHIRE COUNCIL BIODIVERSITY STRATEGY
SUCCESSFUL COLLABORATION AT METCALFE
KYNETON SHOW
RABBIT UPDATE
EVENTS
GRANTS, NEWS AND RESOURCES
CITIZEN SCIENCE PROJECT UNDERWAY FOR UCLN
The UCLN and four of its member groups have been acknowledged for their vital work to protect threatened flora and fauna by being awarded more than $200,000 in funding from the latest round of the state government's Biodiversity On Ground Action Grants.
All these important projects align with the UCLN Strategic Plan and will help our volunteers continue to work towards protecting our precious environment, including threatened species.
The UCLN received $46,485 to undertake citizen surveys over two years in our region. We will work in conjunction with the environmental officer from Macedon Ranges Shire Council and members of our Landcare and Friends groups to confirm the presence of powerful owls, greater gliders and the brush-tailed phascogale (all of which are listed as vulnerable under the Flora and Fauna Guarantee Act in Victoria). An experienced project officer will be employed to work alongside community members to conduct the surveys and enter data on these animals into the Victorian Biodiversity Atlas.
The information gathered will help build an important database relating to vulnerable species in our area and therefore be a step towards implementing measures to protect them.
If you are interested in getting involved with this project please save the date for the Forum on the 10th March to launch the project.
Ashbourne Landcare, The Friends of Bald Hill Reserve, The Campaspe River and Land Management Group and Trentham and District  Landcare were also successful in the funding round. For details on their projects go to flora-and-fauna-funds-flow/
KYNETON SECONDARY COLLEGE STUDENTS WIN RESOURCE SMART SCHOOLS AWARD FOR WORK WITH LANDCARE
Kyneton Secondary College won Biodiversity School Of The Year at the Resource Smart Schools Awards. Sustainability Victoria received 150 entries from 87 schools. KSC students have been working with the UCLN and Friends of Bald Hill Reserve collecting data on insect populations at the Bald Hill reserve  in research aimed at  helping preserve populations of the endangered phascogale, as well as planting over 1500 trees along the Campaspe River with the Campaspe Land and River management Group.
By monitoring insect diversity students hoped to identify how the availability of certain foods affected resident phascogales. Sustainability Victoria interim CEO Stephanie Ziersch said the awards showcased what was possible in schools and the wider community. "The awards really are the ultimate 'show and tell' and celebrate the achievement of schools across the state who are committed to sustainable action," she said.
The school  started working with our Network two years ago, and it is wonderful to see them acknowledged in these state wide Awards. Read more about the project in this story published in the Bendigo Advertiser by clicking here :AwardforKSC
EAGLES MONITORED BY PIPERS CREEK LANDCARE
Pipers Creek Landcare members have been watching a juvenile wedge-tail eagle on the nest, the third time they have observed a a pair breeding in the Pipers Creek/Cobaw area.
Returning to the massive nest built in 2014  the pair, having shared the incubation period of a month, hatched the chick around the 10th September. It first appeared as a white, fluffy chick about the size of a silky hen. Grey pin feathers appeared around a month later and the rufus brown, permanent feathers (pictured) at 2 months of age. The chick now spends considerable time on the nest rim flapping its wings in preparation for its first flight, around mid December.
Keep an eye out for three eagles in Kyneton's North Eastern sky around Christmas and New Year by which time the young chick will be about the size of its father. It will  make its own way in the world about June.
UCLN BIOLINK PROJECT UPDATE
The UCLN Cobaw Campaspe Connections and Coliban Corridor Biolink projects are now coming towards the end of their second year of funding, with several ecologists being employed recently to survey areas of high conservation values within the biolink areas.
"These projects , which involve Woodend, Newham, Carlsruhe and Ashbourne in the east on Five Mile Creek and the Campaspe River and in the west, Trentham, Tylden and Malmsbury on the Coliban River, represent the network's first attempt at collaborative landscape-scale projects in support of biodiversity. We are now starting to discuss a further cluster project in the north possibly involving the Malmsbury, Metcalfe, Taradale and Campaspe Valley groups." said UCLN President Alan Denehey
You can read the action plans on the biolinks produced by our Vice President Dr Sophie Bickford by clicking on about-us/reports/
WILDFLOWER WHISPERER AT NEWHAM HALL
About 45 people gathered recently at Newham Hall at a workshop organised by UCLN to discuss Native pastures.They learnt about how to create them, the importance of remnant grasslands and how we can help preserve them.
Lead scientist from Greening Australia traveled from Sydney to present the workshop and afterwards participants visited Carlsruhe cemetery to look at native grasslands.  Dr Gibson-Roy co- authored a wonderful book on the subject called "The Land Of Sweeping Plains".
"The story of Native Grasses is critical to the human race. We have grown as a species to populate this planet on the coat tails of grassy ecosystems;they are fundamental to our story. We can effectively manage and we can reconstruct native grassy landscapes….and if in the end it turns out that we dont commit the will and resources to conserve or restore the environment, such as we do for things that generate wealth or protect us from each other, that will be yet another sad human story for which we would probably pay dearly. But I choose to hope for the better part of our nature and the alternative scenario. Humans are remarkable. We have had a profound negative impact on many species, who have no capacity to articulate for themselves or stop us. But our unique ability to use reason and use it to develop ethics gives us the capacity to understand this fact and act upon it. I truly hope we can accept the responsibility beholden upon us not to destroy a world that supports us and millions of other species." said Dr Gibson-Roy
NEW VICTORIAN BIODIVERSITY ATLAS APP -VBA Go
The UCLN has been trialing the new Victorian Biodiversity Atlas App –VBA Go  in conjunction with the Senior Biodiversity Curator from DEWLP. In order to protect the environmental values of our area it is important to record what is there. You can be part of entering important data in your groups area (For example Black Gums to rare orchids, phascogales or whatever your group is monitoring) by learning how to use this simple app.
The Victorian Biodiversity Atlas contains all the collated information of flora and fauna sightings across Victoria. Unfortunately the atlas has a disappointing number of flora and fauna records for the Macedon Ranges.The new app – VBA Go, makes data entry easy. It is a pocket version of the atlas that can be used on smart phones. You can very simply see sightings recorded near you and record a sighting yourself.
An "Introduction to the VBA Go App" workshop will be held at 5 pm on Wednesday the 13th of December 2017 in the Barringo Room at the Gisborne Shire Offices.
Interested in getting involved? Contact Krista Patterson-Major on 5421 9503 or email kpatterson-majoor@mrsc.vic.gov.au to find out how to register for the atlas and to RSVP for the workshop.
We will be conducting more workshops on using the VBA Go App next year.
Before using the App you first need to  register with the VBA  which you can do  here: biodiversity/victorian-biodiversity-atlas  
JUVENILE BARKING OWL STEALS THE SHOW AT THE CASCADES
A seven-week-old barking owl named Skeksi stole the show at an Upper Campaspe Landcare event  at the Cascades in Metcalfe recently. Despite being preceded in the display by a spectacular flying Nankeen Kestrel (who delighted the audience by occasionally landing on peoples heads), an Australian hobby and a little eagle, young Skeksi won over the crowd with her inquisitive nature, whole mouse eating ability and neck contortions. The display at the Cascades was held for the landcare community after the UCLN Annual General Meeting.
Barking owls are listed as endangered in Victoria and Martin Scuffins from the Leigh Valley Hawk and Owl Sanctuary spoke of the need to protect the habitat of these and other birds that are in decline."It's up to us to protect their habitat. Species minus habitat equals extinction.We don't own the environment, it belongs to these creatures as well." said Martin.
CONTRIBUTE TO THE HEPBURN SHIRE COUNCIL BIODIVERSITY STRATEGY
If your group falls within the Hepburn Shire Council boundaries you may be interested in having input into the HSC's draft Biodiversity Strategy. On Thursday 7 December there will be an open workshop for groups to have input into the Strategy.  The draft strategy proposes to involve landcare groups – so if you are able to attend and provide input that would be great.
Thursday 07 December – 2pm to 4pm
Daylesford Senior Citizens Centre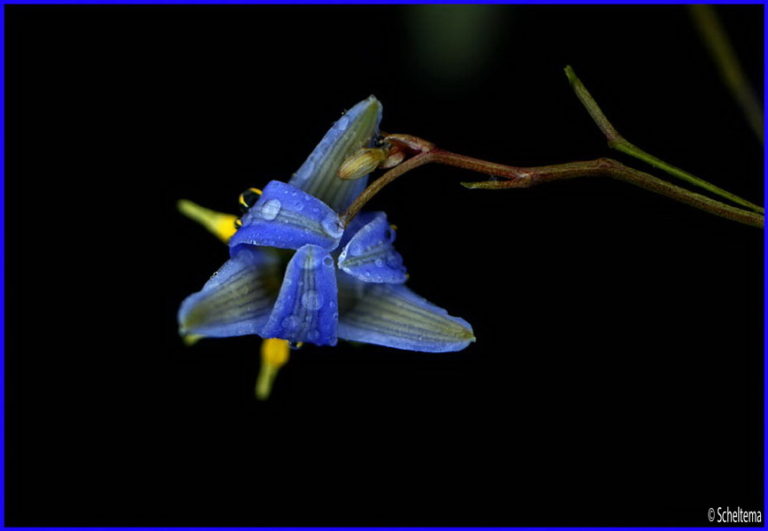 You can see the  DRAFT Biodiversity Strategy 2017-2021 here :Hepburn-Shire-Council-Biodiversity-Strategy-DRAFT-October-2017-1.pdf
To register your interest or for more information contact Justin Fiddes, Manager Planning on 5348 2306 or email jfiddes@hepburn.vic.gov.au   Read a story about the issue in the Daylesford paper here: share-your-thoughts-on-biodiversity
SUCCESSFUL COLLABORATION AT METCALFE
In September prisoners from the Loddon Prison in Castlemaine (part of the Landmate Program) undertook three days of gorse control at the Cascades, directed by Metcalfe Landcare.
In a true example of community working together the local CFA then undertook a burn of the gorse which had been cut by the prisoners. Planting of indigenous grasses and shrubs will begin in Autumn.
Debbie Farmer, the Secretary of Metcalfe Landcare Group said "The Cascades Project is a continuing signature effort of the Group, given that the Park is a treasure for local and visiting families.  The Group plans to restore the native vegetation and access and amenities of this beautiful area of the Coliban."
 Ms Farmer says that, like other projects in Metcalfe, with its small but active community, success follows cooperation: in this case between Landcare, the CFA, the Metcalfe Community Organisation, the Landmate Environment Program,Connecting Country and the UCLN.  For more information and the opportunity to participate please contact 
metcalfe.landcare@gmail.com
If your group would like help from the Landmate program with projects such as weed control, fencing, planting etc please contact me on uclandcare2gmail.com
KYNETON SHOW
The UCLN was at Kyneton Show again this year and there was a lot of interest in Landcare activities in our district. Brendan Smith from Tylden Landcare was kept busy giving away native plants as part of the Show bags. He also provided plants to Lady Brookes Kindergarten in Kyneton as part of a Junior Landcare Grant Project.
RABBIT UPDATE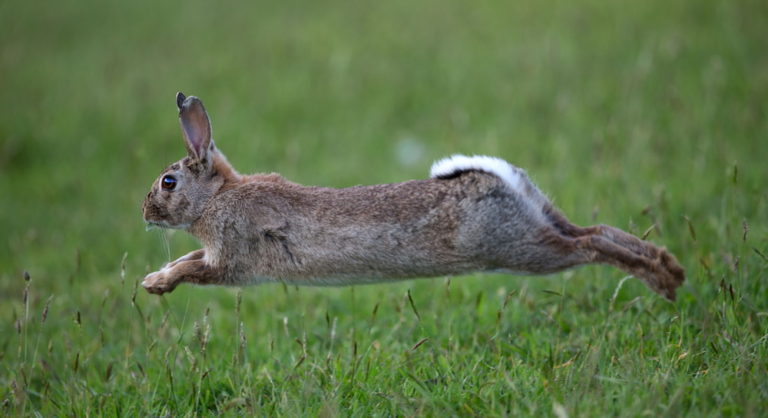 The UCLN recently ran a Rabbit Busters workshop well attended by over 53 people.
John Matthews, biosecurity officer with Agriculture Victoria, spoke about the new RHDV1 K5 rabbit virus and explained how to maximize the impact of the release and help reduce rabbit numbers on your property. Landowners gained an understanding on appropriate use of the new virus and how to obtain it. "The combination of an improved biological control agent in RHDV1K5, community led rabbit management, and using best practice rabbit management principles, should provide opportunity to manage and maintain rabbit numbers at low levels." said Mr Matthews.
Mr Matthews also provided information on the latest local, state, and national evaluation of the establishment, spread and impact of the virus, including where the virus has established, where it has spread and what level of impact it is having.
A good time to release the virus is at the end of summer. Why not coordinate with your neighbors to purchase and release it if rabbits are a problem in your area?
How can I purchase a vial of RHDV1 K5 virus?
RHDV1 K5 is available to purchase at $120 per vial plus postage and packaging from the Elizabeth Macarthur Agricultural Institute by contacting Alison Jugow via email: alison.jugow@dpi.nsw.gov.au
Please include the following details in your purchase request:
Your name

Postal address

Email address

Contact phone number

Number of vials to be purchased

Date of when vials are needed.
More info on how to use at http://www.pestsmart.org.au/boosting-rabbit-biocontrol-rhdv-k5-national-release/ or contact John Matthews from Agriculture Victoria john.matthews@ecodev.vic.gov.au
EVENTS
CELEBRATE WORLD SOIL HEALTH DAY ON 5TH DEC
Why not celebrate World Soil Health Day by coming along to a Soil Health Workshop organised by UCLN at an Olive Farm at Edgecombe on Tuesday 5th December?
Experts such as Martin Hamilton, Rebecca Mitchell and Dr Helen Hayden from Agriculture Victoria will be presenting. Dr Hayden has over 20 years experience working in soil biology and plant pathology in many different agricultural industries and in native ecosystems.
"Many landowners are generally aware of the soil chemical and physical constraints that can affect their paddocks and limit crop yields, but soils also have a biological component that plays an important role in soil health," Dr Hayden said. "In the workshop we will uncover why biology is so important for healthy soil, caring for the environment and getting the best out of our farming land." said Dr Helen Hayden
Participants will learn how to evaluate the condition of their soil and apply appropriate management practices to ensure soil health. Lunch is provided. To read more about the workshop click here Soil Health
Click here to book   SoilHealthBooking       Ring   5421 9660 or Send Email to book.
LEARN HOW TO MAKE NEST BOXES
Learn how to make nest boxes at this workshop organised by MRSC on Saturday 9th December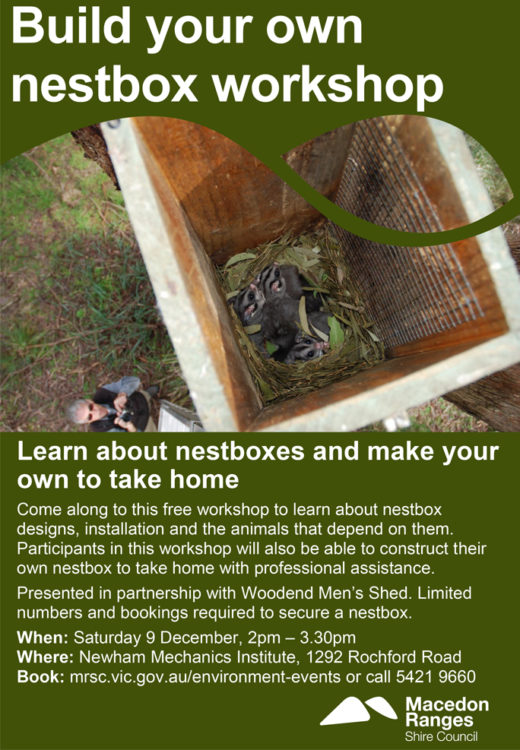 INVITATION TO VOLUNTEER RECOGNITION EVENT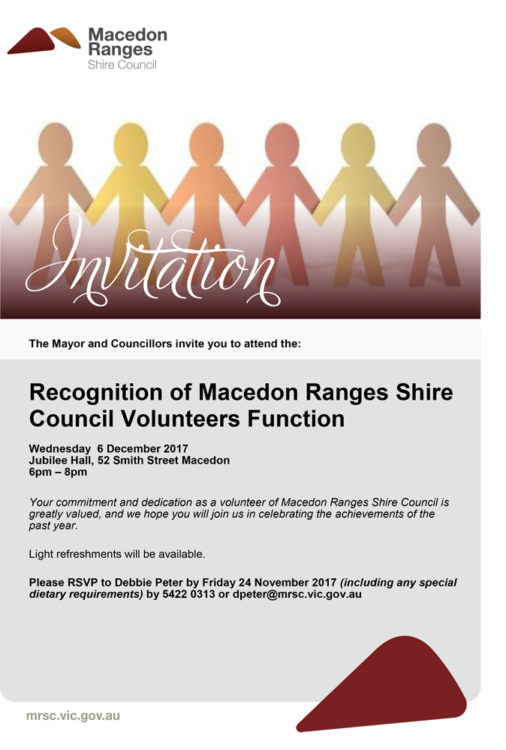 AUSTRALIAN CITIZEN SCIENCE ASSOCIATION CONFERENCE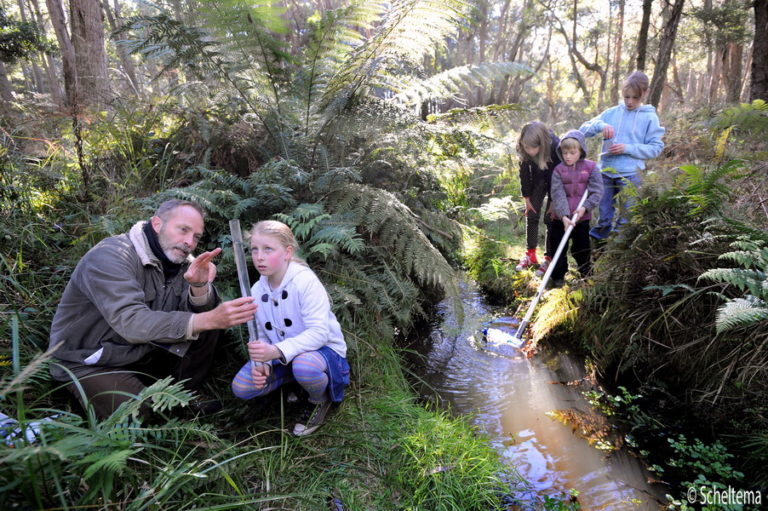 7-9 February 2018 in Adelaide -bringing together citizen science practitioners, participants, thought leaders and decision makers for the #CitSciOz18. Featuring international keynote speakers Dr. Caren Cooper and Amy Robinson Sterling, along with Australia's Chief Scientist Dr. Alan Finkel and Eureka prize winner Dr. Emilie Ens, the aim of the conference is to showcase best practice in citizen science and share project outcomes from across Australia and the world! More information
UCLN CITIZEN SCIENCE PROJECT LAUNCH -MARCH 10TH NEWHAM HALL
Come along to the launch of the UCLN Citizen Science project to survey for Greater Gliders, Powerful owls and Phascogales. Learn from experts such as Senior Threatened Species Officer Todd Soderquist from NSW Office of Environment and Heritage (Formally NSW National Parks), who has a wealth of knowledge on Powerful Owls and phascogales.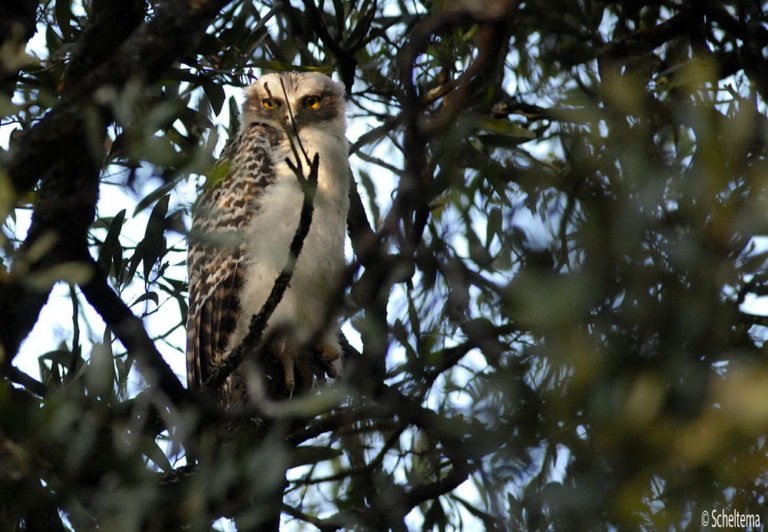 RIVER RESTORATION WORKSHOP – March 18 2018, 10-2 pm, Degraves Mill Carlsruhe.

Join wetland restoration experts Damien Cook, Elaine Bayes, Angela Gladman, and experienced Landcarers at the historic Degraves Mill to learn about successful river restoration and the concepts of biolinks. You will also learn from property owner Steve Marriot about his successful long term river restoration project.Lunch provided.
GRANTS
Landcare groups can now apply for the Australian Government's Smart Farm Small Grants. Small grants between $5000 – $100,000 for projects focusing on a range of topics including soil health, biodiversity, knowledge/capacity building, adaption of new practices, reducing greenhouse gases, sustainable agriculture trials and so much more!
For further information on the Smart Farms Small Grants program.
Applications close 2pm on Thursday 7 December 2017
CLIMATE CHANGE INNOVATION GRANTS
DELWP initiative supporting Victorian organisations to be local leaders in the development of innovative solutions to climate change challenges. $3.8M in competitive grants funding for innovation climate change mitigation and adaptation projects with a focus on regional areas. Successful projects will receive $50 – 300K in funding. Applications close 30 November. Apply here
NAB FOUNDATION'S ENVIRONMENTAL WELL BEING: SUSTAINABLE REGIONS GRANTS
The grants will support the development and implementation of practical on-ground community action to improve the environment, as well as programs that create regional solutions to environmental challenges  There are two types of grants available, Seed Grants which help organisations get an initiative off the ground, and Thrive Grants which provide funding to help organisations move to the next phase of growth by supporting them to reach scale or collaborate with others for impact. Three year projects, ranging from $100,000 to $1 million. Applications close 27 October. Apply here
  NORMAN WETTENHALL SMALL ENVIRONMENTAL GRANT SCHEME
The grants provide support for groups or individuals undertaking projects that will make a positive difference to the natural living environment, in land, sea or air, rural or urban.
At the moment Norman Wettenhall are looking for projects around flora and fauna conservation, threatened mammal conservation, and landscape restoration and education.
New round opens – 19 Sept 2017 – Nov 2017. (The round will be closed when the maximum number of applications has been reached.)
For further information or to apply click here – http://nwf.org.au/grants/small-environmental-grants/
RESOURCES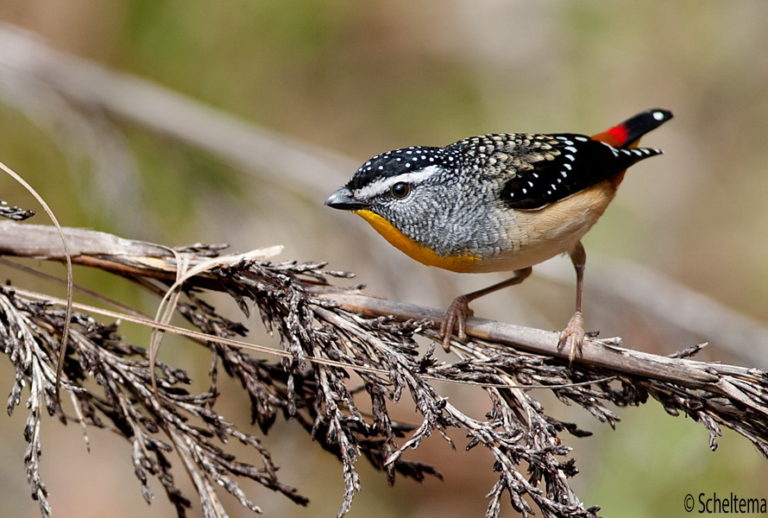 VICTORIAN LANDCARE MAGAZINE ISSUE 70
CLICK HERE LandcareMag to download Issue 70 of the Victorian Landcare Magazine. This issue features the Victorian Landcare Awards plus lots more….
Click here to read the latest Landlink publication  Landlink Nov2017
And for yet more Landcare news the latest Landcare in Focus can be read here : LandcareInFocus
DECEMBER NORTH CENTRAL CHAT
Click here for the latest North Central Chat NCChat