"Very great change starts from very small conversations, held among people who care." 
Margaret Wheatley
Welcome to our Winter Enews. So many fantastic Landcare projects have happened because people got together and had conversations. Read about some of the great work happening in our Network in this ENews. Dont forget to have a look at resources available and some wonderful events coming up.
TREES FOR MUM SUCCESS
RIVER DETECTIVES PROGRAM BEGINS AT TRENTHAM PRIMARY SCHOOL
INSECT CATCHING COLLABORATION AT BALD HILL RESERVE
FOTCR COMPLETES THE WOMBAT LOOP.
 SAVE THE DATE ! BIRDS OF PREY AT THE CASCADES.
K5-RHDV1 FOR RABBIT CONTROL
EVENTS
AVAILABLE GRANTS
NEWS AND RESOURCES
TREES FOR MUM SUCCESS
Woodend Landcare and the Campaspe River and Land Management Group held tree planting events along the Five Mile Creek and Campaspe River this Mothers Day. Over 850 trees were planted and lots of mums lovingly commemorated! A great effort all round. Stay tuned for a Fathers Day planting event this year. CR+LMG also planted a further 400 plants along the river on World Environment Day with students from the Kyneton Secondary College. Teacher Anwyn Chapman said "It's so exciting seeing this wonderful tree planting relationship continuing to further improve the health of the Campapse River at Kyneton."
And more news from the river at Kyneton – "Following the 22 years of work the Campaspe River and Land Management Group has put into preparing the ground for a rudimentary gravel path along the Campaspe River, council has recognised the value of The River Walk for the community. The new cement paving designed to replace the gravel along part of the existing River Walk will be constructed as part of the Council's Healthy Community Objectives.This will enable the entire community to use The River Walk for cycling, running, walking and general enjoyment of the Campaspe River environs." said President of the CR+LMG Peter Harding.
Well done to all volunteers in this group for guiding council's plans for this beautiful stretch of the Campaspe River and for their continued weed removal and revegetation along the river banks
RIVER DETECTIVES PROGRAM BEGINS AT TRENTHAM PRIMARY SCHOOL
The excellent River Detectives program has begun at Trentham Primary School thanks to volunteer Lois Blackhirst. Said Lois  "The Trentham students are so lucky to have a stream running right past their school. Even though it looks a little muddy our school scientists found it to be a healthy waterway. We even identified a couple of waterbugs which is a sign of a living and well balanced environment". 
Malmsbury Landcare is also involved with the excellent River Detectives Program at their local Primary School.
Students  were anointed as 'river detectives' after they were introduced to a new program allowing them to keep track of the health of our waterways.
The keen students are now able to take readings on the water quality and the habitat from their local waterways and log the data on an interactive portal.
Through that online portal, the budding citizen scientists have been teaching themselves about waterways and the effect poor river health can have on the greater environment.
Member for Macedon Mary-Anne Thomas recently joined eager Malmsbury Primary School students to announce the expansion of Victoria's first online waterway education tool. Mary-Anne Thomas said "The River Detectives Program is an excellent example of connecting rivers, landscapes and people, particularly our younger generation. I am excited to see the almost 5000 students heading out to monitor their local waterway and record valuable data about its health."
INSECT CATCHING COLLABORATION AT BALD HILL RESERVE
Kyneton Secondary College  students visited Bald Hill Reserve recently to collect insect traps that they installed at the reserve. The project is part of a collaboration between the Upper Campaspe Landcare Network, Macedon Ranges Shire Council and the Friends of Bald Hill Reserve to conduct field studies on insect populations, the major food source of the vulnerable phascogale which is found at Bald Hill Reserve.
The students designed, built, and installed the insect traps in order to collect data regarding the availability of the phascogales food source at Bald Hill Reserve.
Phascogales are a 'keystone' species at Bald Hill Reserve, which means they give an indication of the health of the ecosystem there. The destruction of native forests and woodlands in Central Victoria has led to the decline of many native animal populations, including the phascogale.
The students are trialing three different types of traps and collecting data for Macedon Ranges Shire Council environmental officer William Terry. William said "Invertebrates are the key to understanding the health of the natural environment here at the reserve. They make up a huge amount of the food resources within the reserve for our birds, mammals, reptiles and frogs. They are also important for the pollination of flowering plants –including the threatened flax lily. The students are working with council to help us determine the most effective methods for the collection of invertebrates in the reserve."
Student Lily Wickham said "I'm enjoying studying the vulnerable phascogale and its environment. We are comparing the insect population at the reserve in areas that have been affected by fires and logging to areas that have older trees. We're trying to work out the best way to set up a study to look at the phascogales food source.We're also trying to  understand what the threats are to its food source."
The students will be analyzing the data and working with a visiting entomologist to better understand the role insects play in the ecosystem at Bald Hill Reserve.
An exciting find was made recently at Bald Hill Reserve -a Brown Toadlet (listed under the FFG as a threatened species). It has been predicted that the Brown Toadlet is in significant decline, at a rate of less than or equal to 30% over ten years (IUCN 2006). Detection of the Brown Toadlet at Bald Hill Reserve was significant as it had not been recorded in the area for over 20 years. Lets hope the Friends of Bald Hill is successful in their recent grant application which will help this and other species.
 FRIENDS OF TRENTHAM CREEKS AND RESERVES COMPLETES WOMBAT LOOP
The most recent group to join the UCLN, the Friends of Trentham Creeks and Reserves, has  overcome many hurdles to complete a long term project to create a walking track along Stoney Creek in Trentham. The 9 km trail, which links 4 reserves in Trentham now includes a previously inaccessible area of Stoney Creek, thanks to the persistent hard work of the group. Andy Robertson, a member of the FOTCR said "After two years of negotiation, planning and bloody hard work, our reward is seeing the regeneration of a weed infested, neglected, cattle damaged riparian area. We've now got blackwoods, garnia, lepidsperma, lomandra, and other native species regenerating."
The group received funding three years ago through a DEWLP Local Landscape Enhancement Grant.Why not take a walk amongst the blackwoods alongside the creek this winter and enjoy this delightful trail. Brochures are available from Trentham Neighborhood Center, the Tourist Information Center and shops in town.
                                       
 SAVE THE DATE! BIRDS OF PREY AT THE CASCADES FOR UCLN AGM.
Save the date on October 31st and come along to our AGM event at the Cascades in Metcalf. We will be having a wonderful demonstration by the Leigh Valley Hawk and Owl Sanctuary. Their aim is to provide inspiring demonstrations based on the principals of ecology and environmental science,  emphasising the urgent need for the conservation of  biodiversity, the prevention of extinction and sustainable living. Come and learn about the adaptions these remarkable creatures utilize in their predatory way of life. More info closer to the date.
K5-RHDV1 VIRUS FOR RABBIT CONTROL
Vials of K5-RHDV1 calicivirus for release are available from the NSW Department of Primary Industries, Elizabeth Macarthur Agricultural Institute.
To order the K5 vials you just need to send an email to Alison Jugow (alison.jugow@dpi.nsw.gov.au), Ph 02 4640 6012, letting her know how many vials, delivery address and contact details.
The cost of the RHDV K5 vials is $120.00 per vial and the cost of freight is $50.00. These prices are GST exclusive.
Instructions for bait preparation and bait laying are available at  http://www.pestsmart.org.au/bait-delivery-of-rhdv/
 This is apparently enough to bait 10 kilos of carrots,or 5 kilos of oats
You then put it on the bait in a populated area (this amount might be enough for a few properties),and re bait a couple of days apart.
It is best not to use when rabbits are lactating -which is apparently now. They suggested starting early next autumn. It needs flies to spread it.
Best not use with young rabbits as they are immune to it.Best not too use spring, or summer.
More info on how to use at http://www.pestsmart.org.au/boosting-rabbit-biocontrol-rhdv-k5-national-release/ or contact John Matthews from Agriculture Victoria john.matthews@ecodev.vic.gov.au
The UCLN will be holding an information session with John Mathews on October 20th so put it in your diary if you want to learn more about how to effectively control rabbits on your property.
GRANTS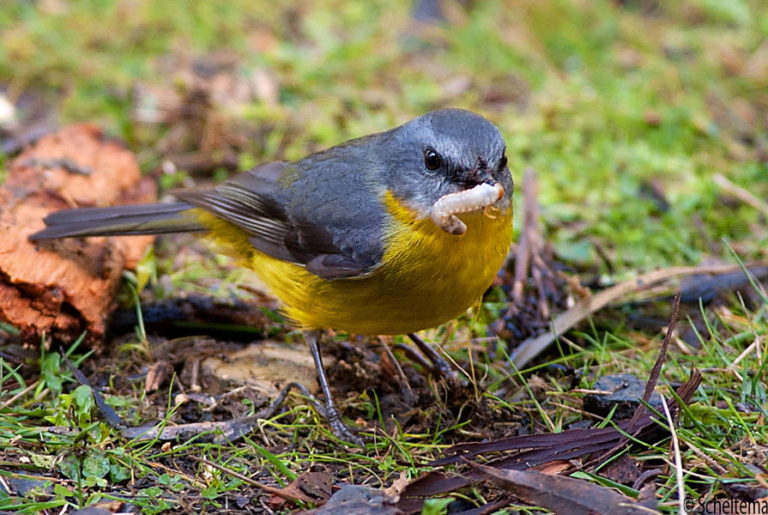 ROUND THREE 20 MILLION TREES
Round Three of the Australian Government's 20 Million Trees was launched on 19 June. This is the final round of the 20 Million Trees Competitive Grants.
$6 million is available for grants between $20,000 and $100,000 for tree planting projects that will support EPBC listed Threatened Ecological Communities and Threatened Species. Individuals and groups can apply for projects on both public and private land.
Applications close: 15 August 2017.
Guidelines, application form and other useful information is available from the Australian Government's website.
NORMAN WETTENHALL SMALL ENVIRONMENTAL GRANT SCHEME
New Round Opens 20th June 2017
The current round of Norman Wettenhall small environmental grants is now open. The grants provide support for groups or individuals undertaking projects that will make a positive difference to the natural living environment, in land, sea or air, rural or urban.
At the moment Norman Wettenhall are looking for projects around flora and fauna conservation, threatened mammal conservation, and landscape restoration and education.
New round opens – 20th June 2017 – August 2017. (The round will be closed when the maximum number of applications has been reached.)
For further information or to apply click here – http://nwf.org.au/grants/small-environmental-grants/
FRRR FOUNDATION FOR RURAL & REGIONAL RENEWAL – OPEN GRANTS
FRRR has a number of grants that open at different times of the year
.http://frrr.org.au/grants/2017_CPPW_grants.php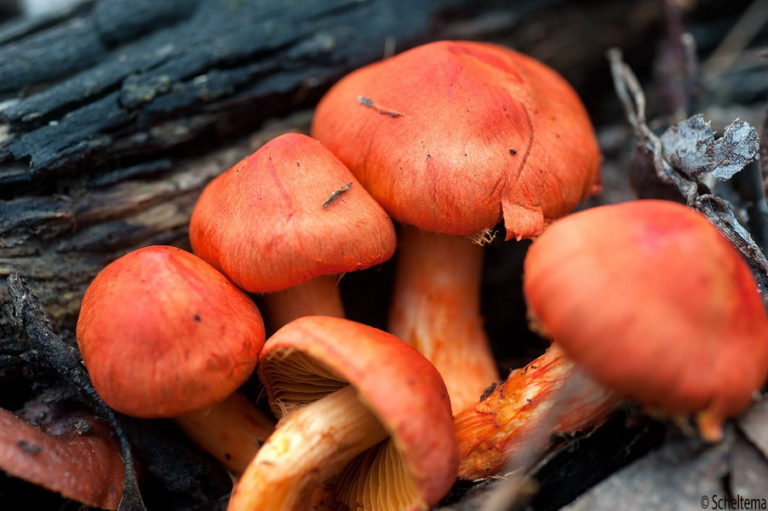 AUSTRALIAN ETHICAL INVESTMENT AND SUPER, COMMUNITY GRANTS
A community grants program that provides financial support to new, emerging or small not-for-profit organisations that contribute to humanitarian, environmental, and animal welfare efforts in Australia and abroad. Supporting projects between $10,000 – $20,000 that deliver tangible outcomes in alignment with the organisations charter.
For more information go to – https://www.australianethical.com.au/community-grants/
YOUNG FARMERS SCHOLARSHIP PROGRAM
Up to $10,000 towards training or study (upskill) to invest on-farm or in professional development (invest), putting new skills into practice.
For further information go to –
 THE R E ROSS TRUST GRANTS – VIC
The grants work around 4 impact areas. For Landcare groups the most relevant area is impact area D; the protection and preservation of Australian Flora and Fauna. Organisations must first submit an expression of interest for consideration by the Trustees and may then by invited to submit a full application. Applications are considered all year round. For more information go to: http://www.rosstrust.org.au/grants/apply-for-a-grant/  
EVENTS
FARM VISIT- HEMP GROWING.
Trentham Landcare has organised a  Farm visit on the 2nd July in the afternoon –  Bunjil Farm,licensed Hemp grower.(Please note Milking Yard Flat visit cancelled.)
Events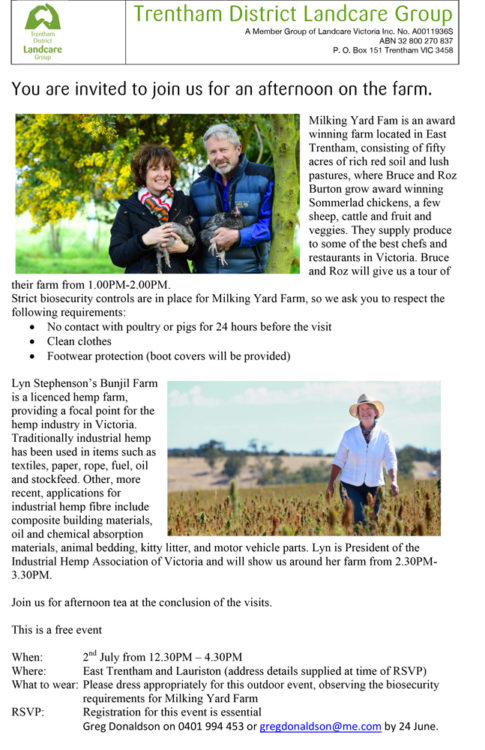 WETLAND ECOLOGY MANAGEMENT COURSE WITH DAMIAN COOK AND ELAINE BAYES
If you are interested in  Wetland Ecology and Management you may be interested in these courses.
Click on link below for more info.
    Two NEW Wetland Ecology and Management Units are coming up this spring
UNIT 1: The Wonderful Wetland Ecology Bus Tour, 12 & 13 Oct 2017 
UNIT 2: Wetland Restoration and Management, 16 & 17 Nov 2017 
The Wetland Plant Identification Course commencing mid October 2017
"Fantastic introduction to wetland vegetation and ecology.  If I can do the course and identify plants afterwards, anyone can! "      
Greg Fletcher, Goulburn Broken Catchment Management Authority.
See website for session outline, field guide provided, evaluations etc.
For more information go to http://rakali.com.au/education-and-training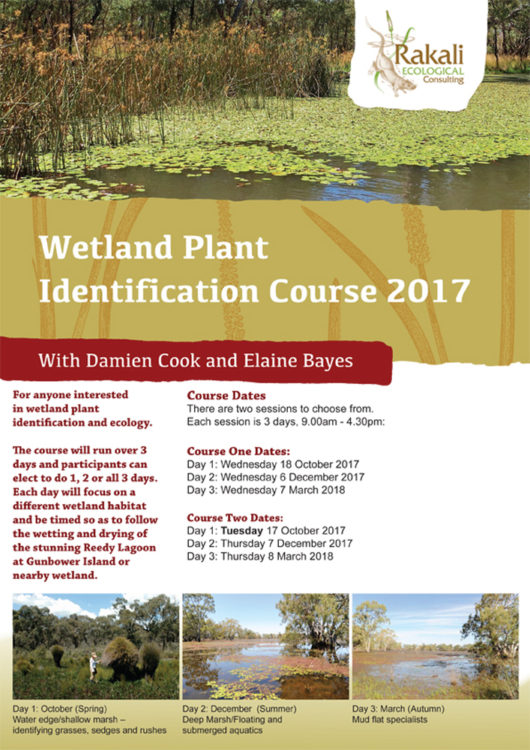 RESOURCES
LATEST LANDCARE LANDLINK
VICTORIAN LANDCARE AND CATCHMENT MANAGEMENT MAGAZINE
CLICK HERE to view Issue 69 of the Victorian Landcare and Catchment Management magazine, which is a special feature on climate change.
NORTH CENTRAL CHAT
There's lots happening in the region, even in the winter months. Click here to view the June 2017 edition of the North Central Chat and find out more about who is doing what in our region.
NEW CLIMATE CHANGE RESOURCE
The Climate Ready Natural Resource Management Planning  portal provides a common platform to access climate change adaptation planning for natural resource management across Victoria and was funded by the Australian Government.
This project developed spatial tools to assess climate change vulnerability across the state, pioneered adaptation pathways planning in the state, undertook extensive engagement with the community and key stakeholders on climate change adaptation, and produced the most comprehensive natural resource management climate change adaptation planning to date in Victoria. The work also provided guidance on carbon farming priorities within the regions.
To visit this portal, please visit http://www.nrmclimate.vic.gov.au/
WEATHER AND CLIMATE RESOURCE
For short sharp seasonal forecast outlooks go to www.agriculture.vic.gov.au From there you can subscribe to The Fast Break newsletter which will give you rainfall and temperature predictions as well as other information.It also has links to monthly YouTube clips summarizing Victorian rainfall and giving seasonal outlooks.The YouTube clips cover stored soil moisture levels, crop growing conditions and the latest climate risk information for Victoria. In a recent survey 90% of farmers said these resources had improved their ability to manage seasonal variability and risk.
NOT-FOR-PROFIT LAW TRAINING WEBINARS
Not-for-profit Law regularly runs webinars on a variety of topics that affect community organisations. You can attend this training using your computer from wherever you may be located. Registering for each webinar is essential. For more information or to register click here – webinars. Slides from previous sessions are also available.
Working with Volunteers – Key Legal Issues! – Wednesday 5 July
This webinar will cover the key legal issues your organisation needs to consider when working with volunteers and other types of unpaid workers, and give you some useful tools and tips on how to meet your obligations.