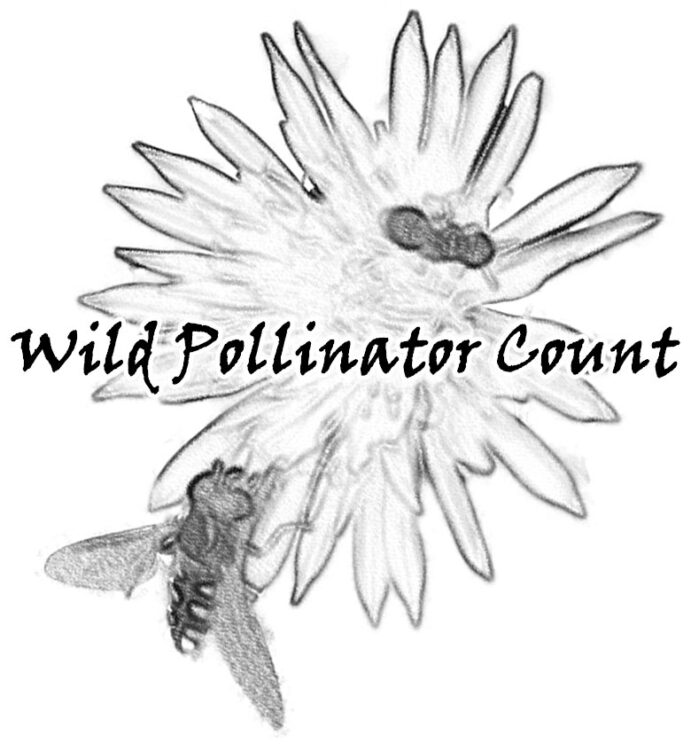 Get to know your pollinator insects by paying attention to a flowering plant this week!
It's not only honey bees that are important pollinator insects. There are many other species also on the job, but our knowledge of them is often limited. You can help by looking out for them at your place.
You're invited to watch a flowering plant for 10 minutes during the week of November 8th to 15th and submit your observations of insect visitors via the website: http://wildpollinatorcount.com.
You don't need to be an insect expert.
You don't need fancy gear.
You may be surprised by what you see!
Find out how to count pollinators, identify the insects you see and submit your observations on the Wild Pollinator's website. You can also download  and print a tally sheet to complete as you go. Taking and submitting photos of what you see is optional.
You can do one ten-minute count, or do a few during the week (on the same or different plants), it's up to you. You don't have to attend a public event to get involved – but you can if there's one nearby!
The Wild Pollinator Count is a national citizen science project. The count periods occur each year in autumn (April) and spring (November) – spring 2020 is our 12th count! The project aims to raise awareness of the many species of pollinator insects, as well as build a data set of which insects are seen where and on which plants.
For more information or to get in touch please visit wildpollinatorcount.com.
A special thanks to https://www.australianpollinatorweek.org.au/ for this wonderful article!