Join the Director of Carbon Farmers of Australia, Louisa Kiely LIVE and ONLINE from 11am Thursday 24 September as she discusses carbon farming & what it means for you!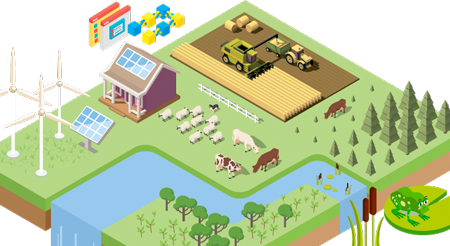 Upper Campaspe Landcare Network is proud and excited to bring you this amazing three part WEBINAR series – Carbon Farming with Louisa Kiely.
Please join us ONLINE as Agricultural Economist and Farm Manager Louisa Kiely explains the science and methodologies behind Carbon Farming – the practices reducing emissions in production processes, while increasing production and sequestering carbon in the landscape.
Over three consecutive Thursday's starting 24 September, Louisa will explore how you can reduce Greenhouse Gas emissions from your property and capture and hold carbon in your vegetation and soils. During these Spring Sessions she will discuss how Carbon Farming can help you with managing land, water, plants and animals to meet the Triple Challenge of Landscape Restoration, Climate Change and Food Security.
Louisa will delve into the different forms of Carbon Farming, ranging from a single change in land management, such as introducing no-till cultivation or grazing management, to a whole-of-farm integrated plan which maximises carbon capture and emissions reduction.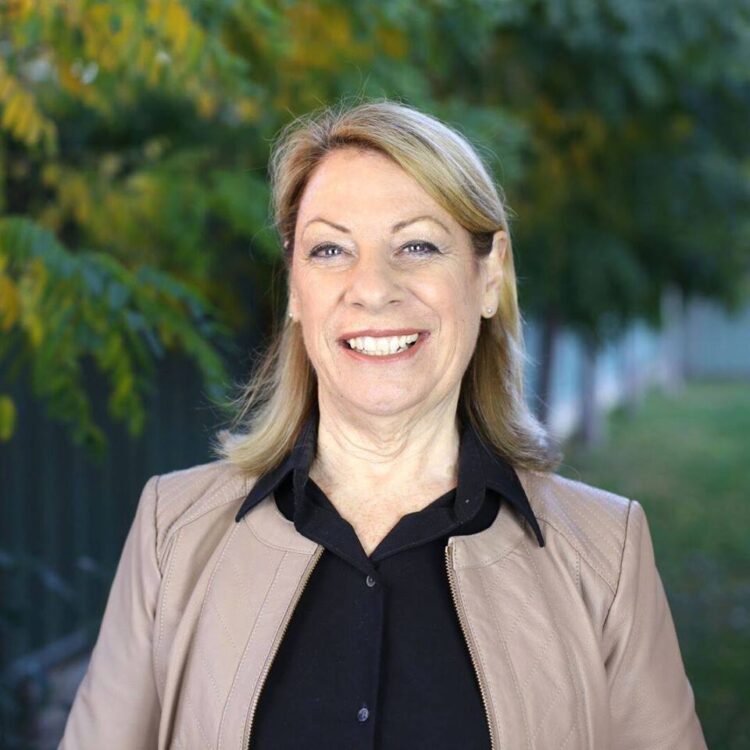 A little bit about Louisa
Louisa obtained her Bachelor of Agricultural Economics from the University of New England. Intent on following her first choice of career, she studied for the Advance Diploma of Farm Management at Sydney University (Orange), trained in Holistic Management, and since 1998 she has been a woolgrower in the Wellington NSW district.
She was selected by the Central Western Catchment Management Authority as one of 10 highly innovative landholders in the Catchment, to be trained in farm planning and soil restoration. Through this training she and husband Michael became convinced that soil carbon could solve many agricultural, environmental, and climate change problems.
She co-founded the Carbon Coalition Against Global Warming in February 2006 to lobby for the right of Australian landholders to trade on the emissions offset market the credits they can earn by sequestering carbon in their soils. They have since travelled throughout Australia and the United States meeting scientists and farmers and spreading the word about "Carbon Farming".
Seeking to build bridges with the scientific community, she organised two Soil C Summits between Scientists and Farmers, in Dubbo and Orange NSW. She organised and ran the world's first Carbon Farming Expo & Conference in Mudgee in November 2007 and the second and third in Orange in 2008, 2009 with delegates from every State in Australia and NZ. 2011 marks the 5th annual Carbon farming conference and Expo, which is now incorporated into Carbon Farming Week, and includes the Festival of Fertiliser Day.
She was invited to be a delegate at a Climate Change and Conservation Farming Conference in LaFayette, Indiana, organised by the UN Food & Agriculture Organisation. She was also a delegate at the National Carbon Offset Coalition Conference in Boezman, Montana. She is co-founder of Carbon Farmers of Australia – a trading arm of the Carbon Coalition. It has also published the world's first Carbon Farming Handbook.
She has developed the "CarbonCredited™" brand for wool and is currently recruiting woolgrowers into this emissions reduction program. Louisa has been recognized for her work by being chosen as runner up in the 2008 NSW Rural Woman of the Year. She has also sat on the Regional Development Australia Committee – Orana Region. This intergovernmental committee has been set up to ensure the future strength and development in Rural and Regional Australia. In 2011, she has established the Carbon Farming and Trading Association, in order to be able to represent farmers in the new carbon trading environments.
As director of Carbon Farmers of Australia, she was a part of a consortium of three companies which developed the first Soil Carbon Methodology submitted to the Carbon farming Initiative process. Carbon farmers of Australia also offers farm ready training in Carbon Farming and Trading.
For more information, or for help with online bookings via Eventbrite, please email ucln@uppercampaspelandcare.org.au or call UCLN Facilitator, Rebekah on 0432 491 789.
These workshops are being delivered with the support of Macedon Ranges Shire Council.