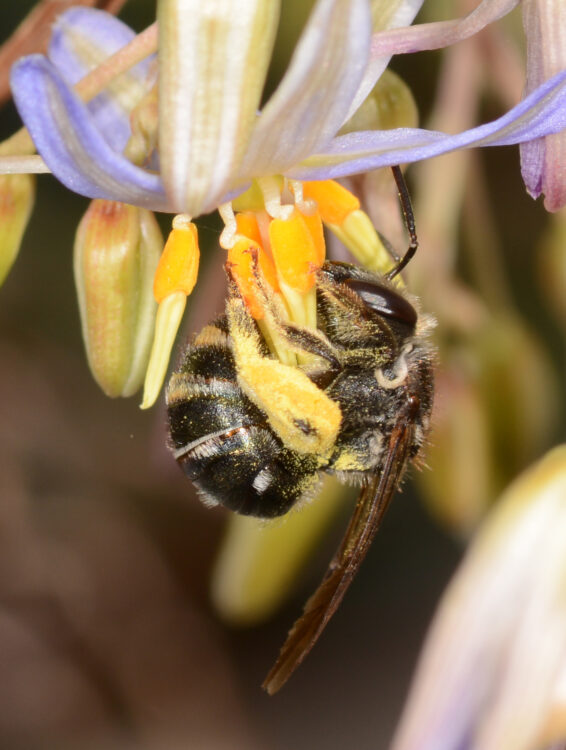 Pollinators are all around us. Our busy little co-workers are out in our environment every day and night greedily feeding on nectar and pollen, and accidentally carrying the matter needed by plants for reproduction from one plant to another.
The Upper Campaspe Landcare Network, working with Western Sydney University, has spent the last year and a half trying to discover which pollinators are busy at work in the Upper Campaspe Catchment. Ultimately, this knowledge will allow us to discover which plants pollinators favor and will help us produce planting lists for private and public areas.
In order to determine which species are busy pollinating our ecosystems and crops, we have used a variety of survey methodology. These methods are beautifully captured by Dr Mark Hall in the videos that can be found at the following links:
Stay tuned for upcoming workshops that will provide you with an opportunity to practice these skills under the experienced eyes of our experts!
The Pollinator Project
Recognizing the role that indigenous pollinators play in maintaining a functional ecosystem, and the threats that they are facing, the UCLN developed the Pollinator Corridor Project – a cooperative, inclusive ongoing program designed to encourage the enhancement, establishment, and preservation of native pollinator habitat through the creation of Pollinator Corridors on private and public land.
Pollinator corridors are like biodiversity corridors designed for larger species, but pollinator corridors do not necessarily restore or protect habitat; instead, they can be designed and built in the middle of landscapes dominated by humans, such as agricultural land and urban streets.
The Upper Campaspe Pollinator Corridor Project is open to everyone. Your contribution can be as large as a field or roadside or as small as a flowering potted plant or butterfly puddler. Provided you can offer a sheltered spot, a safe waterer and year-round flowers, there will always be something in your garden, regardless of its size, to tempt pollinators to visit!
Free webinars, workshops and field days will run throughout the year across the Upper Campaspe Catchment, and you are invited to participate in them all!
Please contact us to learn more about indigenous pollinators and how you can create healthy pollinator habitat and become involved in the Pollinator Project.