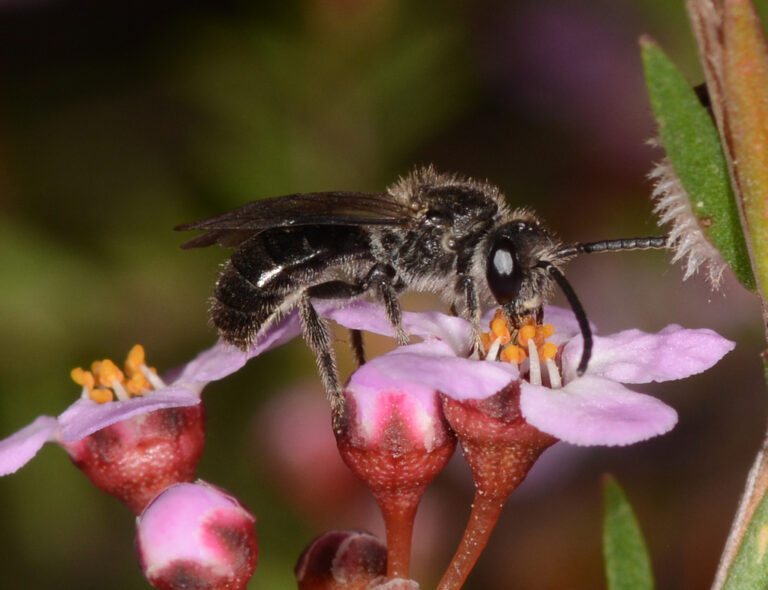 Our gardens and bushlands are host to a wide range of beneficial insects, many of whom go unnoticed in your daily life due to their size. Local pollinators are adapted to spread the reproductive material from local plant to local plant. As many of our indigenous flowers are tiny, so to are the majority of our insect pollinators.
While you may not always see them, in the warmer months our gardens, farms and bush blocks are abuzz with all manner of local pollinators, including the more obvious butterflies, flies, bees, bugs and beetles.
This local guide is designed to help you identify these beneficial insects (and a whole lot more) and gives an idea of the type of plants you might find them in, should you decide to follow our advice and go looking.
The handy booklet is in the same format as local Council's flora, weeds and bird guides, and features over 220 local insect species in full colour.
The Upper Campaspe Landcare Network led the project to develop the guide, with partners Wombat Forestcare and local councils, Macedon Ranges, Bendigo, Mount Alexander and Hepburn.
The guide features a selection of pollinating insects observed during onground surveying across the Upper Campaspe Catchment by the UCLN Pollinator Project over nearly two years. Additional insect species are also included to demonstrate the incredible diversity of insect life found within our region.
Beautifully photographed by John Walter, Gayle Osborne, Lynda Wilson, Euan Moore, Albert Golden, Andrew Allen, Brian Bainbridge, Shiloh Ritchie and Roger Standen, these insects are likely to be observed if you sit quietly for 10 minutes in your garden or nearby bushland.
The guide is available at Council offices and is being distributed by the UCLN Landcare groups.