research • education • action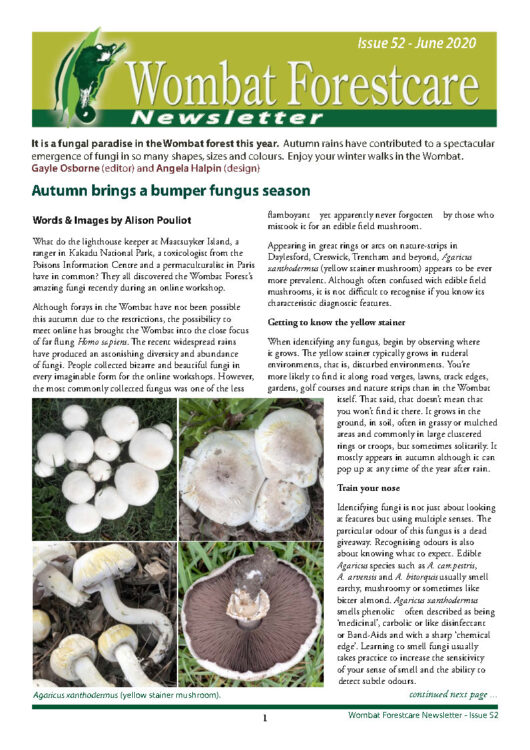 The July edition of Wombat Forestcare has just been released!
Follow the link above or click on the newsletter to read about fungi, White-eared Honeyeaters, the power of purple flowers and some beautiful moths that you may have been lucky enough to spot during autumn!
Wombat Forestcare Inc. is dedicated to preserving the biodiversity and amenity of the Wombat State Forest, Central Victoria, Australia, by utilising the skills and resources of the community.
By becoming a member you will have input into activities and projects, and give support to those caring for the Wombat State forest. For membership and further information contact Gayle Osborne via email at info@wombatforestcare.org.au , phone (03) 5348 7558 or visit the website – www.wombatforestcare.org.au .

Membership fees: $15 single or $20 family.