Follow this link to catch up on the latest edition of the Junior Landcarer!
The December 2020 edition looks at:
Don't forget to check out the Just for Kids section of the website for fun activities to inspire curious Junior Landcare mind or get involved in the Junior Landcare Learning Centre!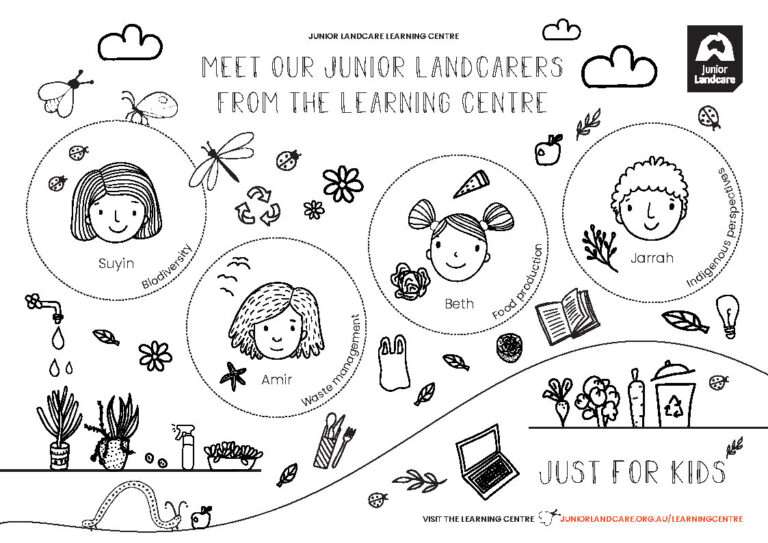 The Just for Kids activities have been developed to help children at home and at school explore Junior Landcare and create their own ideas.
The activity sheets are based on the activities in the Junior Landcare Learning Centre, and focus on four key areas: food production, biodiversity, waste management and Indigenous perspectives. New content is published on a regular basis, so be sure to visit Just for Kids again soon.
Connect with people who share your passion
Landcarer is the place where you can collaborate, connect and learn with like-minded people who care for our natural environment – anywhere, anytime!