In this edition:
Our new website
Aboriginal Landscapes Seminar Baynton Sidonia
UCLN Annual General Meeting Monday 20th October
Pipers Creek Landcare
Campaspe River Working Group
Tylden Landcare Planting Day
Ashbourne Landcare
Macedon Ranges Bird Forum
National Landcare Conference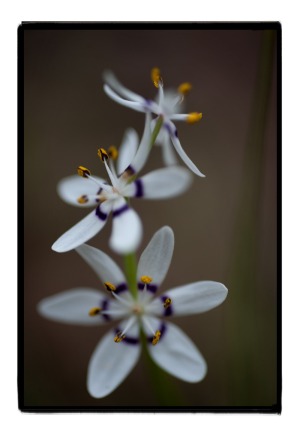 Our New Website
Welcome to our ENews,you can see it is linked to our new Website, currently in a very basic form. This is YOUR ENews so please send me events,reports,or photos so it represents what you are doing in your area.
I will continue working on the Website so eventually it will include an overview of the Networks objectives, the UCLN's Strategic Plan and maps, as well as information on each groups achievements and future projects. It will also show contact details for the UCLN and individual groups.
It will be YOUR website, so as I continue coming out and meeting you all I am hoping we can discuss what you would like in it.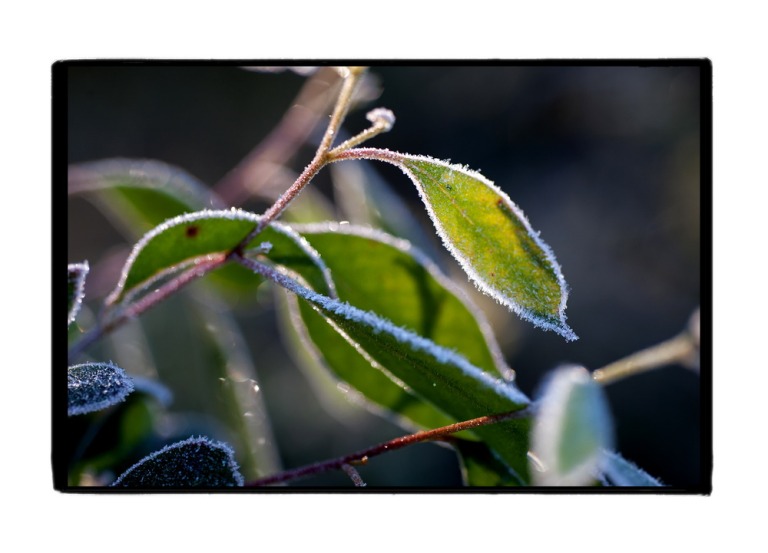 It was very cold when I started  but since then the weather has warmed considerably and the frogs are in full chorus in my dams !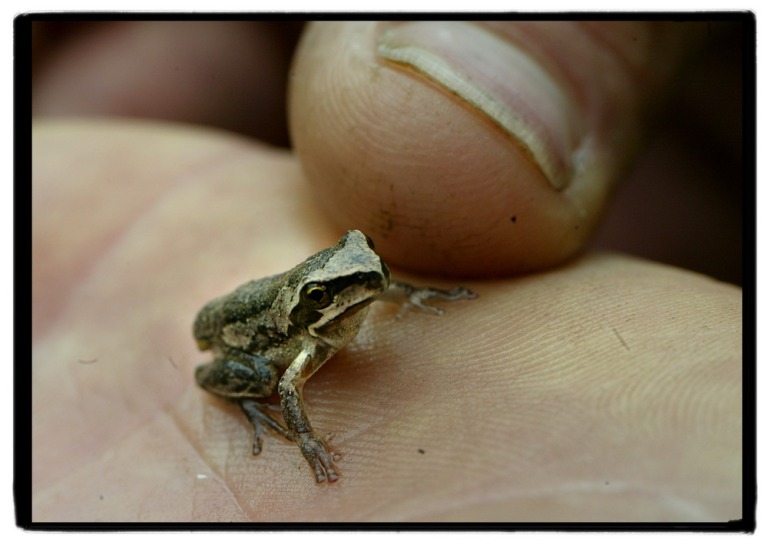 I feel privileged to be meeting you all and learning about the work you are doing and how I may be able to help you..
I must say I have been very impressed by the scope of the projects that some of you  are doing, it is inspiring! From little things big things grow……..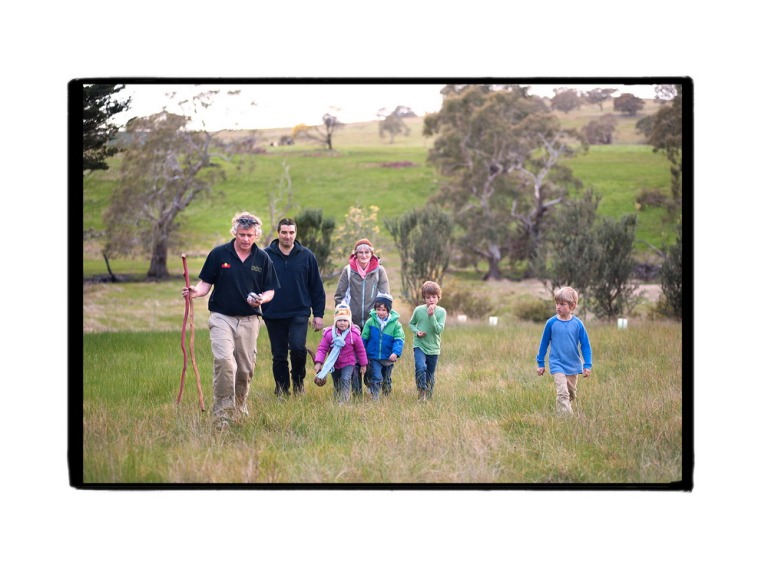 Aboriginal Landscapes Seminar
I attended the  wonderful Aboriginal Landscapes Seminar hosted by the Baynton Sidonia Landcare group in August.
A six hour seminar took 65 people through Aboriginal History, immersing them in the culture, tradition, land use and way of living. Dreamtime stories were told in the Taungurung language. "It was extremely moving to hear the mellifluous sounds of the language being spoken, probably for the first time in almost two centuries at that spot " said Clare Claydon ,event organiser from Baynton Sidonia Landcare.
Rodney Monk, a traditional owner of the area from the Taungurung Clan, gave lessons in stone knapping (flaking).
Dr Gerry Gill (formally of Latrobe University Bendigo) gave an introduction to the social organisation and culture of the Aboriginal clans of the area. He talked about "'the enduring presence and shaping influence of the Aboriginal people on the Landscape."
Thankyou to the Baynton Sidonia group and The Taungurung Clan Association for putting together such a educational and informative event.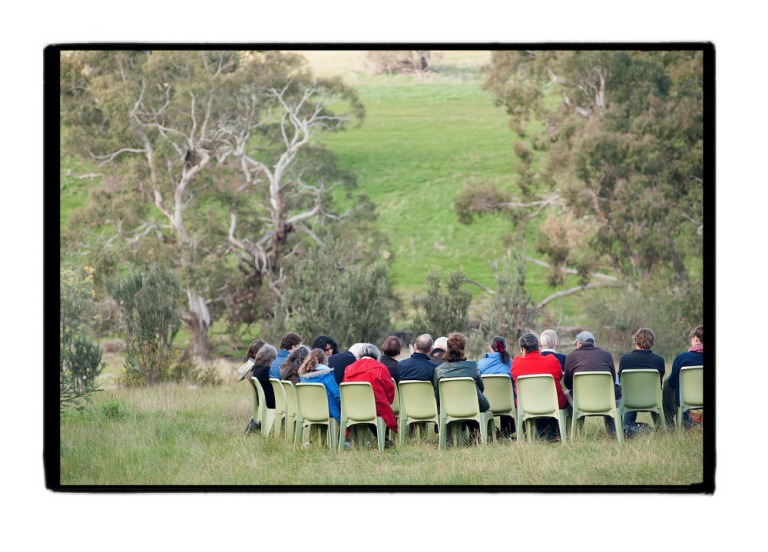 UCLN ANNUAL  GENERAL MEETING Monday 20th October.
WHERE:  Bus leaves Simpson St  carpark (opposite Bowling Club) Kyneton 9.30 am for travel to Lyonville end of Domino Trail. Bus also picks up at Trentham P.O at 10.00am
WHAT:  Walk the lovely Domino Trail (A project of the Trentham Landcare Group) to  Redbeards Cafe for Lunch. Presentations and talks at Trentham Neighbourhood  Centre 1.00 pm to 3.00 pm. Bus returns to Kyneton by 3.30pm.
WHEN:  Monday 20th October 2014  9.30 – 3.30pm
The trail takes approximately 1 1/2 hrs of gentle downhill walking, especially lovely  in springtime. If you don't feel up to the walk you could meet us at Redbeards Cafe in Trentham at 12.00 pm for lunch. If you need to leave Trentham before 3.00 pm please arrange your own transport to Trentham.
We can collect you from Trentham Post Office to take you to the start of the trail and you can depart from Trentham earlier than the bus if needed.
If you only want to  walk for an hour we can arrange to collect you half way along the walk and transport you early to the Redbeards Cafe. Please don't hesitate to contact me if this is all a bit confusing!
Please think about presenting some information about what your group has been doing.
I look forward to seeing there and will send further information closer to the date.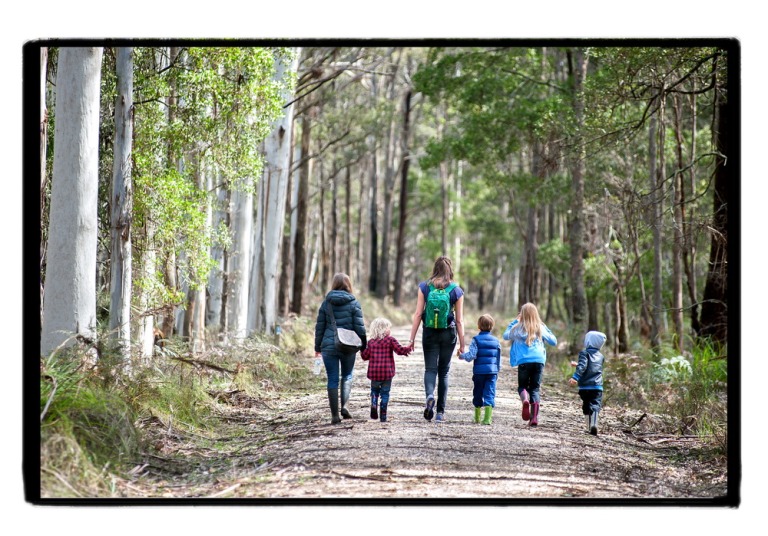 Pipers Creek Landcare
by Peter Sporle
LANDCARE – "I care"
There's more to life than dead gorse.
Pipers Creek Landcare invites other Groups in the region to adopt their slogan, Landcare – "I care" with a view to recommending it at a State and National level when rebranding is considered.
It puts the emphasis on the individual who is after all the most important element in Landcare's success, worth all the recognition it deserves and more relevant than the 'royal collective' we care or they care – everybody else except me.
I want you to be recognised.  Give us some feedback!
'Friends of Bald Hill'
 Pipers Creek is sponsoring the formation of a 'friends' group for Bald Hill Reserve just 6km North East of Kyneton township and the most significant reserve in the Macedon Ranges Shire in terms of size and unique grassy woodland habitat.
The reserve is in desperate need of 'friends' who can help implement the Shire's management strategy, support the Green Army and Pipers Creek Landcare – in short, love it to bits!
You are invited to the formation meeting/afternoon tea on:
Saturday 25 October from 2.00pm @ Kyneton Gun Club off Pipers Creek Road, adjacent to Deakin Court.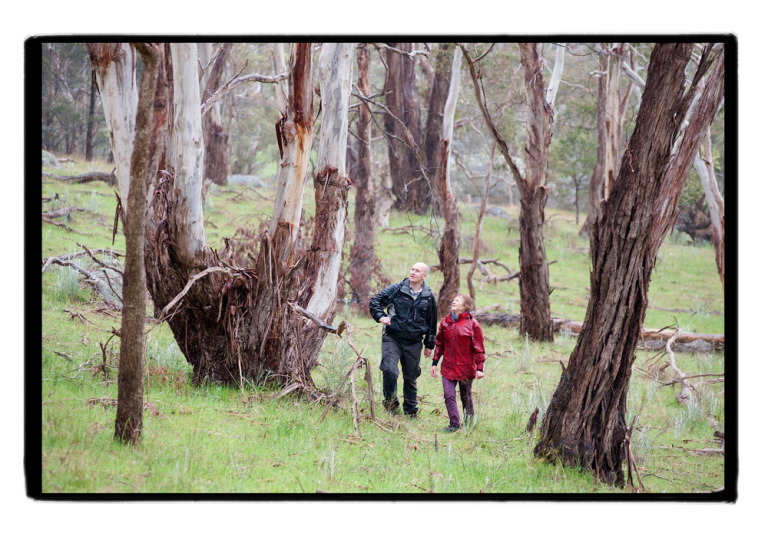 Berry Gorse Grief 3
Significant funding has been secured from the Gorse Task Force to implement Stage 3 of our successful Gorse Grief program, now in its fifth year.
The facilitator, Grant Godden, is signing up landholders to a 3 year integrated control regime, linked to the Pipers Creek 50% chemical rebate program.
You can meet Grant and discuss your gorse/blackberry control issues at Bald Hill on 25 October.    as above
2014 National Landcare Conference
Peter Sporle attended the 25th Anniversary National Conference as a guest of North Central Catchment Management Authority and is happy to speak to any Group about the issues raised from a national perspective.
Did you know there are 5,300 Landcare Groups and a 78% awareness of Landcare among Australians?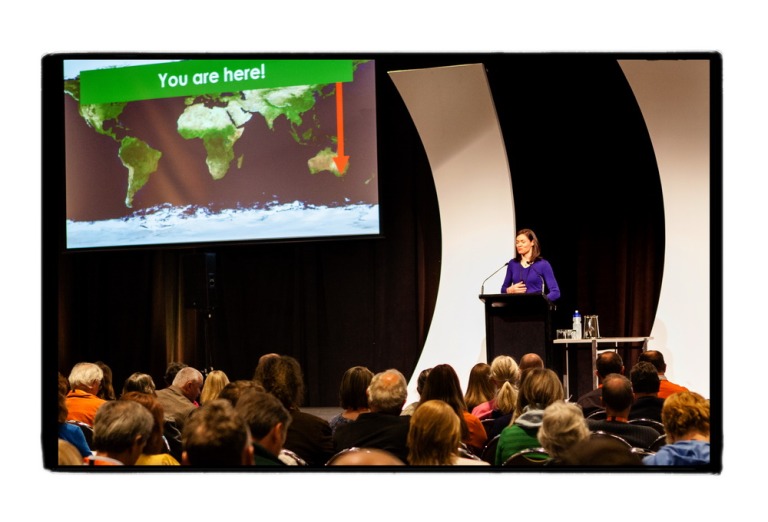 Campaspe River Working Group
I helped Don Smith and Peter Harding from the Campaspe River Working Group prepare their grant application to continue doing the excellent work restoring and revegetating the Campaspe River Walk in Kyneton. Peter told me "Willows are the cane toads of the river" and much work is being down to remove them.
Well done Don for such a long term commitment to the River! It was great to see how Don and his group have included  other community groups such as the Lions and Rotary clubs in their projects .
Giving people "ownership" of an area helps maintain the commitment needed to look after it. Lets keep our fingers crossed that they are successful in their application to continue their good work. Hopefully the ongoing work removing weeds and rubbish from the river banks and planting native vegetation will help increase the platypus population in that section of the Campaspe River.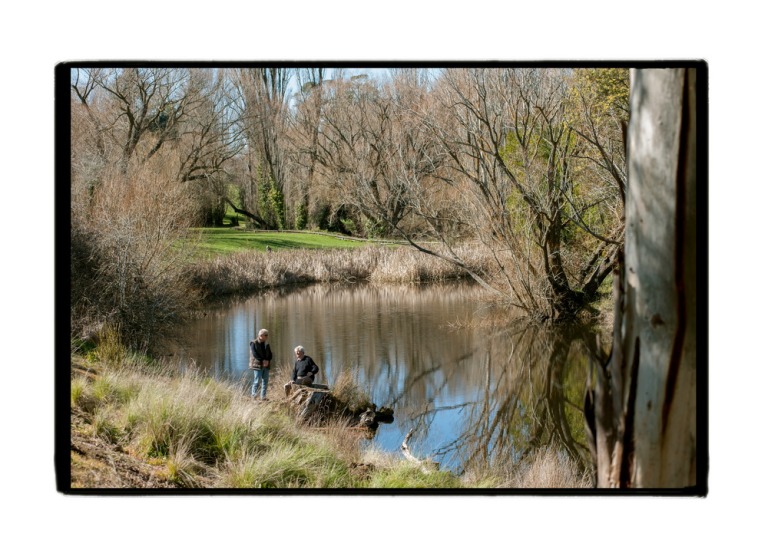 Tylden Landcare Planting Day
Brendan Smith from Tylden Landcare has been busy with Gorse eradication and revegetation on the Little Coliban River. The Tylden group has been working with Bendigo Tafe students who are using the area as a research site.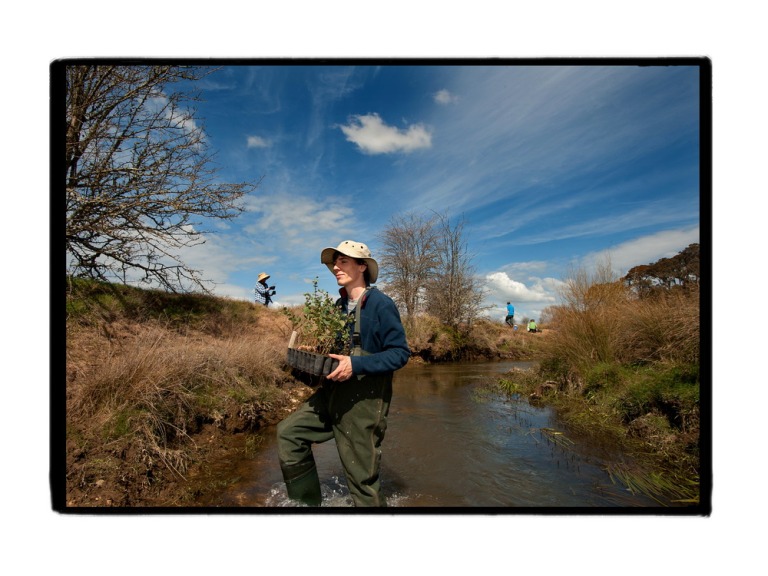 I attended an excellent working bee and was impressed to see Conservation Volunteers Australia, Bendigo Tafe Students, Latrobe Uni Students and Tylden Landcare members working side by side to plant about 2000 trees. This project has grown out of a Victorian Landcare Grant which  aims to "create a healthy Little Coliban River for ourselves and future generations" says James Stewart, one of the Bendigo Tafe students studying Conservation and Land Management.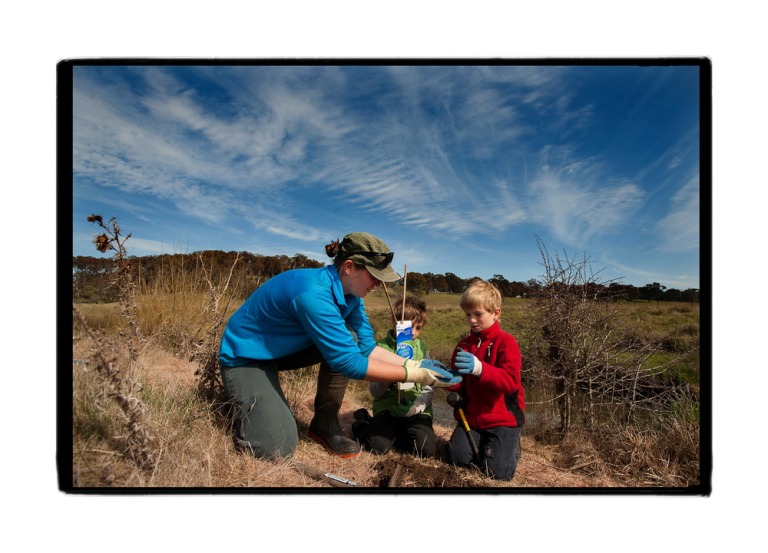 Brendan has also been preparing a Victorian Landcare Grant application to do weed and pest eradication and revegetation work at Coliban Falls. If successful it would be a joint project between Metcalfe Landcare, Conservation Volunteers Australia, UCLN and Mt Alexandra Shire Council.
Newham Landcare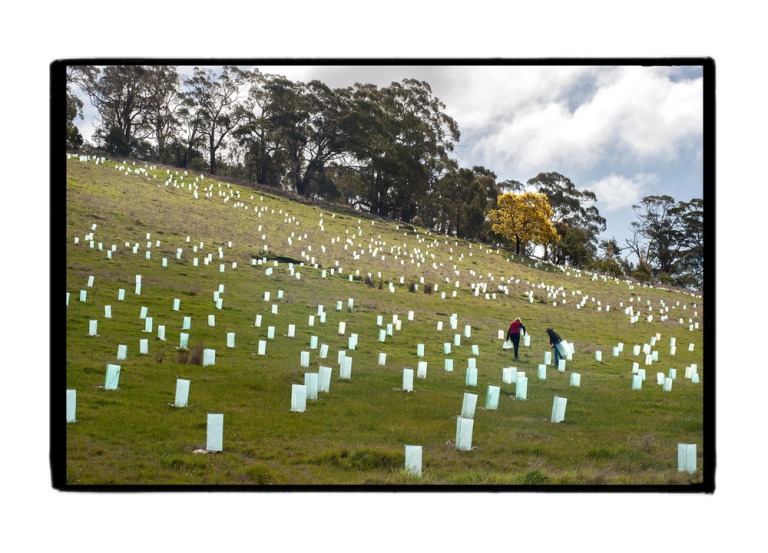 On a visit to meet the Newham Landcare President Penny Roberts I was extremely impressed to see such broad vision with regards to linking remnant vegetation and bringing together community. I asked Penny what drove her  and the Newham group to continue to do such important work and she told me –
"I am motivated by restoring the landscape. Because it is not being protected we stand to lose it because of the pressures of development.
What I would like to see is this landscape linked between the Cobaw State Forest and the Macedon Regional Park. I would like to see a continuous network of native vegetation and be part of a strong community that values it, and maintains it."
When Penny showed me the work her group is doing, I can see that they are steadily working towards that goal.
I also was lucky to visit the local primary school and hear about the seed collecting and Waterwatch projects that have been introduced as a result of the Newham Landcare group. As  6 yr old Maeve McNamara said "Landcare is about having fun and growing trees."
Keep up the great work Penny and the Newham group!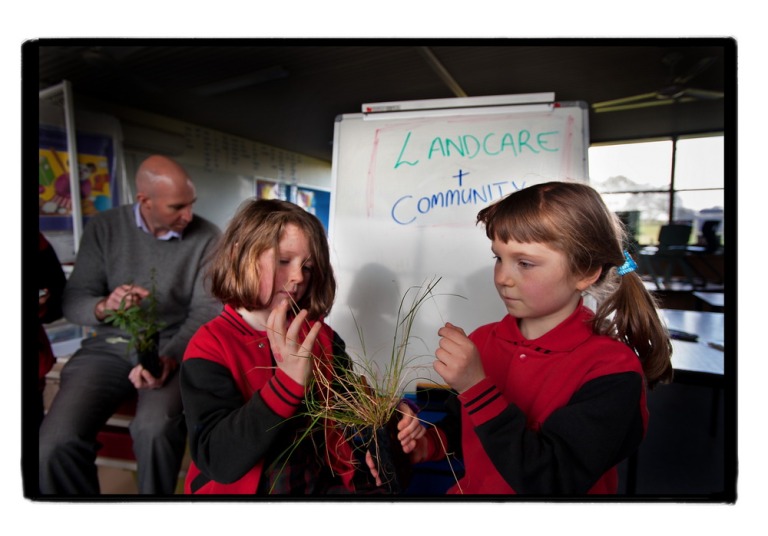 Ashbourne Landcare
Along another stretch of the Campaspe River I was shown the excellent work the Ashbourne Group has been doing in removing extensive weeds such as willows, gorse and blackberries along a large stretch of the river.In an area that has been badly infested with weeds, this group is working hard to remove the weeds and restore the native revegetation.
Alan Denehey told me "I recognise that 200 odd years of European settlement has caused a lot of problems.I feel a duty to fix it."
Walking along the river it was clear to see sections where the groups hard work is paying off and the river is looking healthy again.
The aim of the Ashbourne Group  is to 'Promote and facilitate an ecologically diverse and sustainable natural and agricultural environment in the Ashbourne District.'
They are certainly working hard to achieve that goal.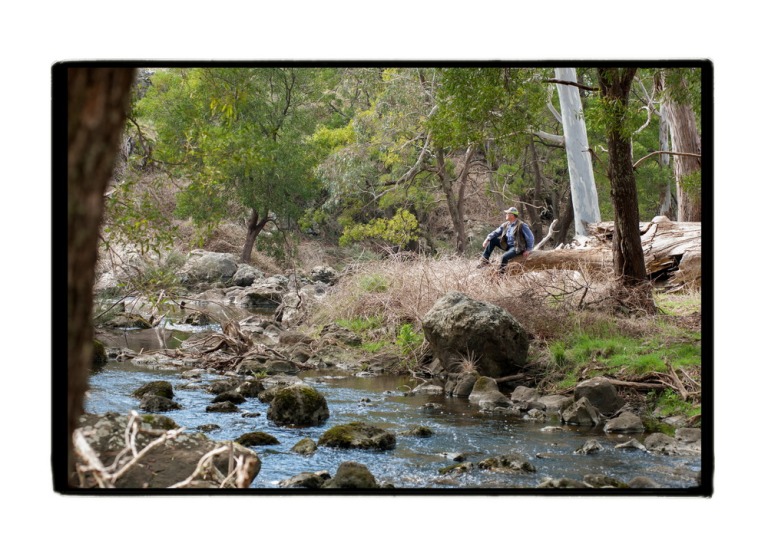 In addition to weed removal,fencing and native planting they have been installing nestboxes with the help of MacedonRanges Shire Council. Well done Ashbourne people for tackling such a difficult task!
Macedon Ranges Bird Forum
Celebrate 'National Bird Week' at the Macedon
Ranges Bird Forum. Guest speakers include:
Sean Dooley, Editor of Australian Birdlife: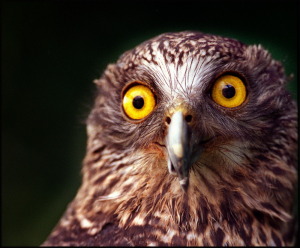 'Welcome to bird watching, confessions of
a bird-nerd'
Bruce Donaldson, Woodend Bird
Observers Group: 'Birds of the Macedon
Ranges – what's interesting and what's
new?'
Ron Fink, Macedon Ranges Indian Myna
Action Group: 'Rats of the sky invade the
Macedon Ranges'.
When: Saturday 18 October 2014
Time: 2 pm – 4 pm (Nibbles on arrival)
Where: Woodend Neighbourhood House, Forest
Street, Woodend
RSVP: By 13 October, limited spots available:
William Terry on 5421 9674 or at
wterry@mrsc.vic.gov.au.
For further information please visit
 25th Anniversay Landcare Grants 2014-2015
25th Anniversary Landcare Grants 2014-15 are now open.The grants are part of the Australian Government's National Landcare Programme and are one way of marking the 25th anniversary of Landcare as a national movement.A total of up to $5 million (Excluding GST) is available in 2014-15.Grants of between $5,000 and $20,000 (Excluding GST) will assist community groups and individuals to undertake projects to conserve and protect their local environment and / or to manage the natural resource base, contributing to outcomes in the national interest. Applications are open until 2 pm (AEDT)Monday 20 October 2014. For further information please visit www.nrm.gov.au.
National Landcare Conference
Along with our President Barry Elliot, Vice President Alli Long,and Peter Sporle from the Pipers Creek Group I attended the National Landcare Conference in Melbourne.
The conference celebrated 25 years of Landcare achievements and spoke about where Landcare was heading into the future.Exciting ideas and projects  were presented, with new ideas for sourcing funding.
The Landcare and Environment Collection, a new crowd funding campaign, was launched at the conference.Landcare has joined forces  with the digital platform  Pozible in a partnership to crowd-fund local Landcare and environmental projects in Australia and overseas.Landcare NSW Chairman, Rob Dulhunty said:"Thousands of volunteers are conserving soils,restoring rivers and supporting sustainable farming practices.They have skills and knowledge but need funds to buy equipment and carry out the work. Meanwhile millions of people in Australia and around the world support environmental conservation and are willing to donate to a worthwhile cause. This global initiative provides a bridge to link environment projects to crowd-sourced funds."
To find out more visit
http://www.pozible.com/collection/detail/109.
Keynote presentations conference are available on the Landcare Australia website: www.landcareonline.com.au/nationalconference.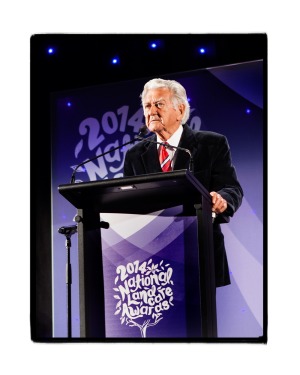 At one of the seminars I read this quote  from John .F. Kennedy
"Change is the Law of Life
And those who look only to the past or present are certain
to miss the Future."
As Landcare members let us all aspire to that wisdom and continue to learn new ways to restore and protect our environment.