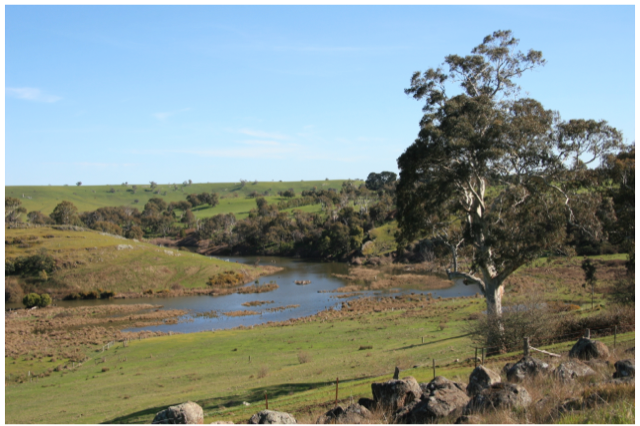 The Healthy Coliban Catchment Community Reference Group met 13 February 2020. This was Meeting Five of the bimonthly get togethers. 
The project, run by NCCMA and Coliban Water, is currently funded for Five years but looks to run for 20 years. It's big!
UCLN has a seat at the table, along with other active participants.
The aim is to protect and restore the Coliban and its tributaries upstream of the Malmsbury Reservoir, ensuring long terms water supply and boosting habitat connectivity for our native animals.
In practice this means working with farmers who are happy to fence their part of the rivers while maintaining water supply for their stock. 
NCCMA and Coliban Water are working with Dja Dja Wurrung Clans Aboriginal Corporation, farmers representatives, MRSC, UCLN and Landcare Groups such as Malmsbury. 
At the last meeting John Walters from Malmsbury described the important work that his group is doing to complement the overall strategy. Works underway include:
300 kilometres of fencing to control stock adjacent to key waterways
revegetation of riverbanks to create biodiversity corridors
funding off-stream watering alternatives for livestock
willow removal at key sites
A public event to promote and celebrate achievements is scheduled for May 17 2020. 
Details to follow.

For more information phone Rod White at NCCMA on 03 5448 7124 or visit http://www.nccma.vic.gov.au/ or http://www.coliban.com.au/ and follow the links.