From the ground up: Climate proofing our landscapes and biodiversity – Practical approaches to soil absorption and techniques for fixing desertified landscapes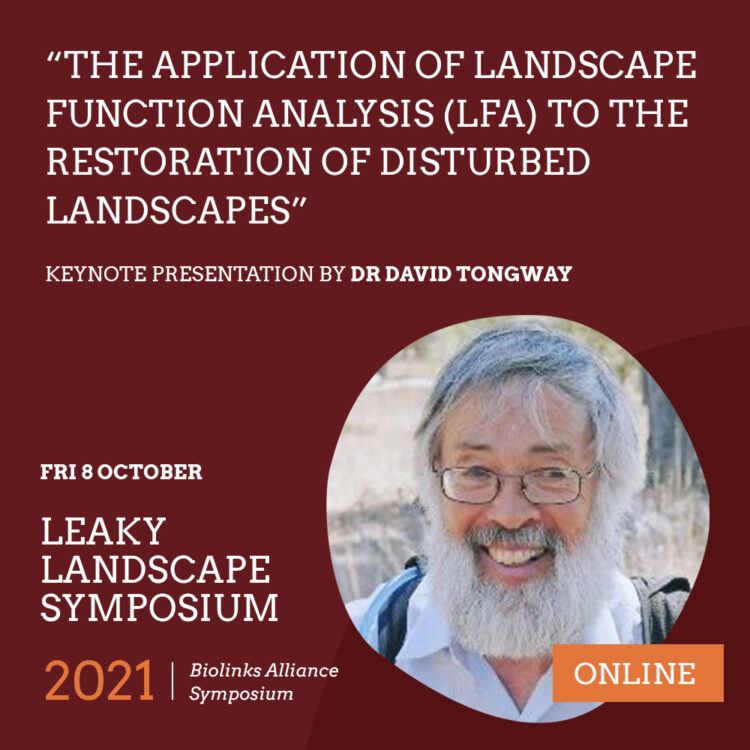 8th and 9th October 2021
Online via Zoom Keynote speakers include Dr David Tongway, Professor David Watson, Dr Jon Fawcett and more to come
Tickets are FREE for all Biolinks Alliance Network Members and students (tickets must be purchased with a relevant organisation email address or student email)
Restoring and climate proofing our environment is widely recognised as being essential to helping biodiversity adapt to climate change – but what is less well understood is how to do this.
Many of our natural systems are less healthy, biodiverse and productive than they once were, due to histories of degradation through gold mining, timber cutting and agriculture. Their soils are no longer porous enough to absorb rainfall so less water is available to the landscape and its food webs. Hotter, drier, more variable weather brought on by climate change is amplifying the 'desertification' of environments.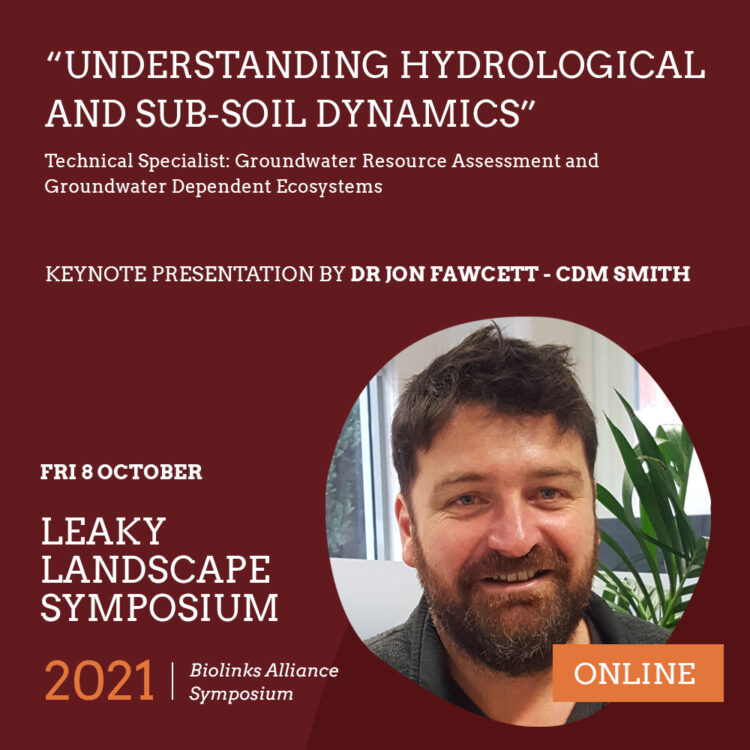 It will be a forum for researchers, conservation practitioners, landholders and land managers and interested community members to share information and experiences, form connections and develop collaborative and strategic approaches to ecosystem restoration that specifically aim to restore and climate-proof damaged landscapes by rebuilding soil health and water holding capacity for carbon, hydrology, productivity and biodiversity (improved habitat/resources for threatened species) benefits.
Even though we might feel that urgent global action on emissions reduction is out of our hands, there are things we can do to better prepare our backyards and local landscapes for the worst impacts of Climate Change.
This forum showcases 21st century strategies and practical case studies that has been largely missing from policy debates about local environment climate change mitigation. There is so much more that needs to be done and can be done if we work together effectively to make it happen.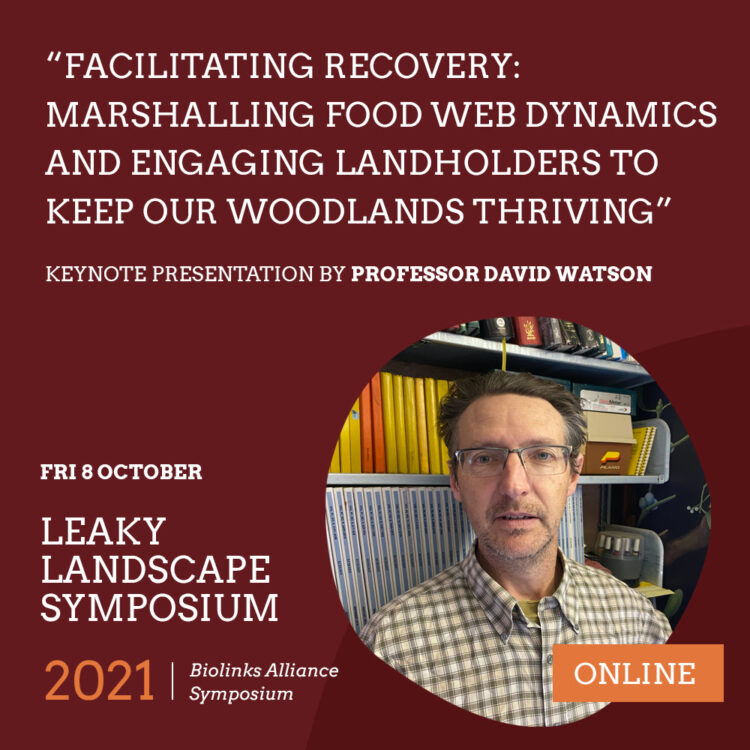 It will bring together leading researchers, exemplar projects and interested practitioners in a two-day event exploring the science and practice of improving the hydrological function of landscapes, in order to support people to take practical actions to building climate resilience in their local regions.

General public tickets are $15 (all sessions)

Government Agencies/Industry professionals are $50 (all sessions)