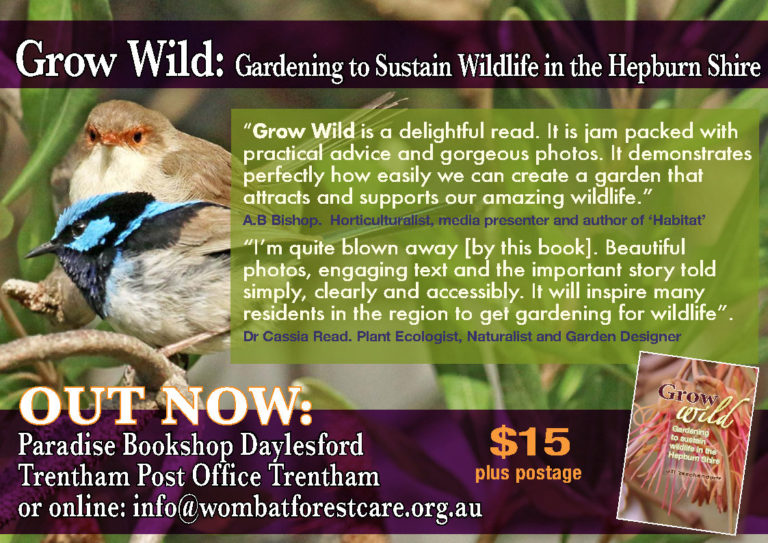 The beautiful and timely 'Grow Wild: Gardening to Sustain Wildlife in the Hepburn Shire' has just been published by Wombat Forestcare.
This beautiful little book was written by Dr Jill Teschendorff, with the majority of the photos taken by the talented Gayle Osborne and the wonderful design done by Angela Halpin.
The book was written to encourage residents and landowners in the Hepburn Shire and surrounds to preserve their natural environment and develop habitat in their gardens, it is a wonderful resource to assist landowners with creating biodiversity in their own backyards!